The Miracle of Saint George and the Dragon. Panhagia
Catalogue no.:

limited331

Height:

90 мм.

Width:

62 мм.
This Miracle of Saint George and the Dragon large monumental icon with twelve seals was one of the most revered images in Ancient Rus, and it also has symbolic significance of victory over spiritual evil. The twelve seals flanking the central image depict the life of the martyr: the distribution of property to the poor, the confession of faith before the ruler, and the suffering and execution of Saint George and the Empress Alexandra, who converted to Christianity after seeing the example of the holy warrior. Hovering angels holding a cross are depicted above the icon.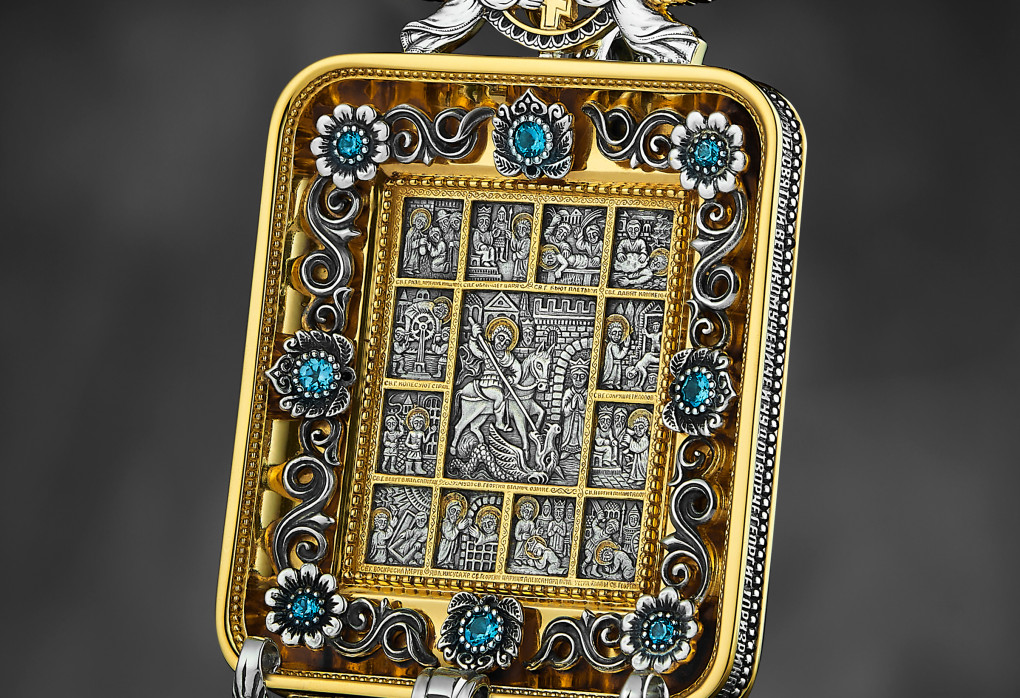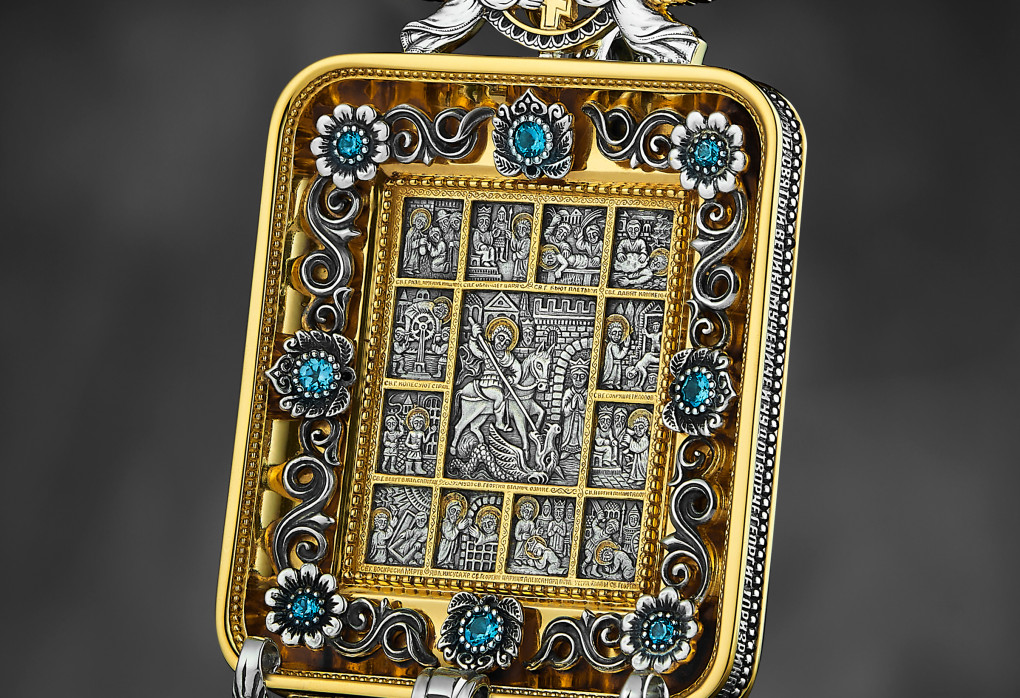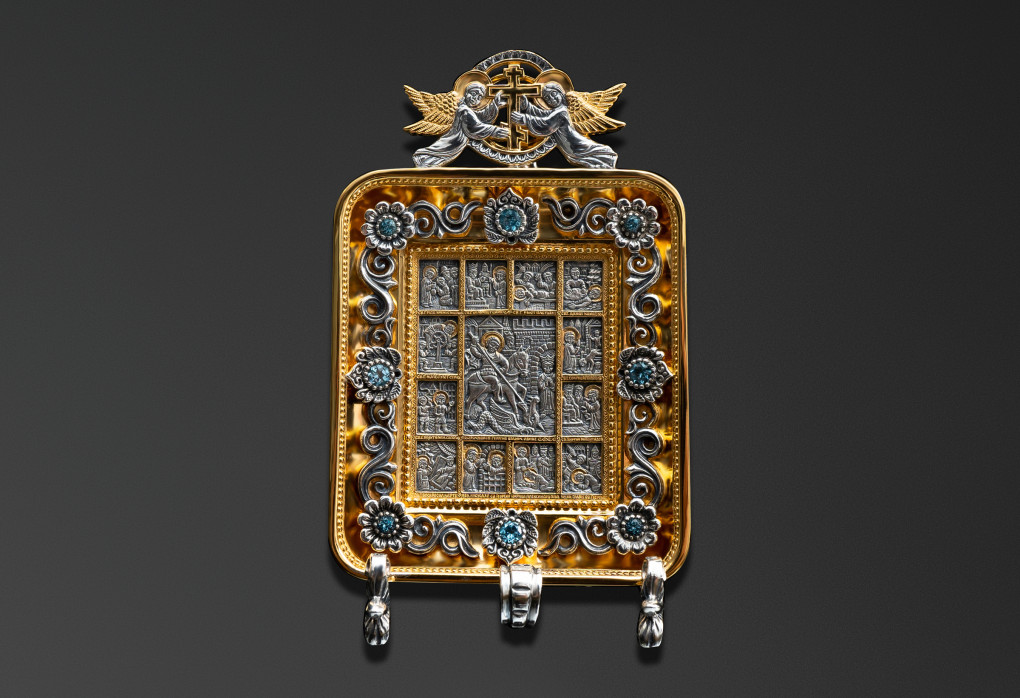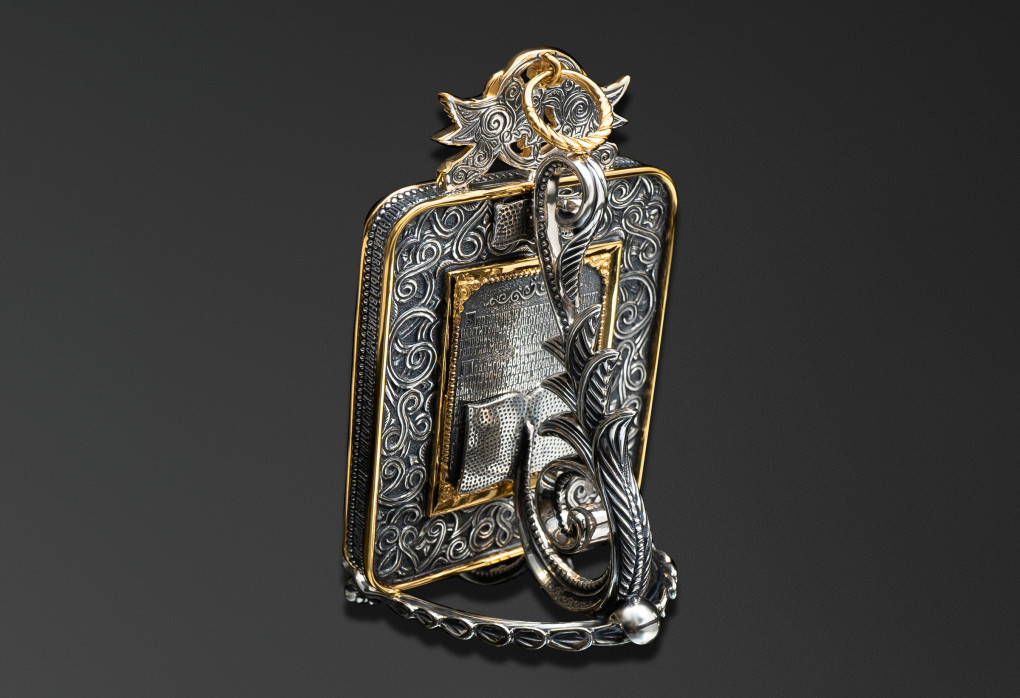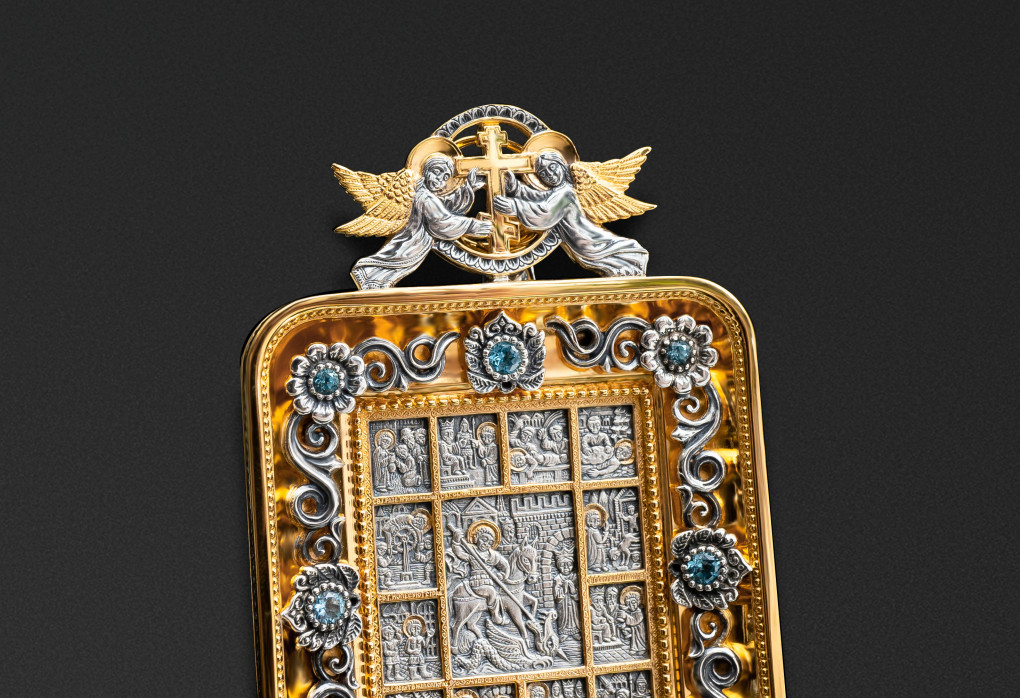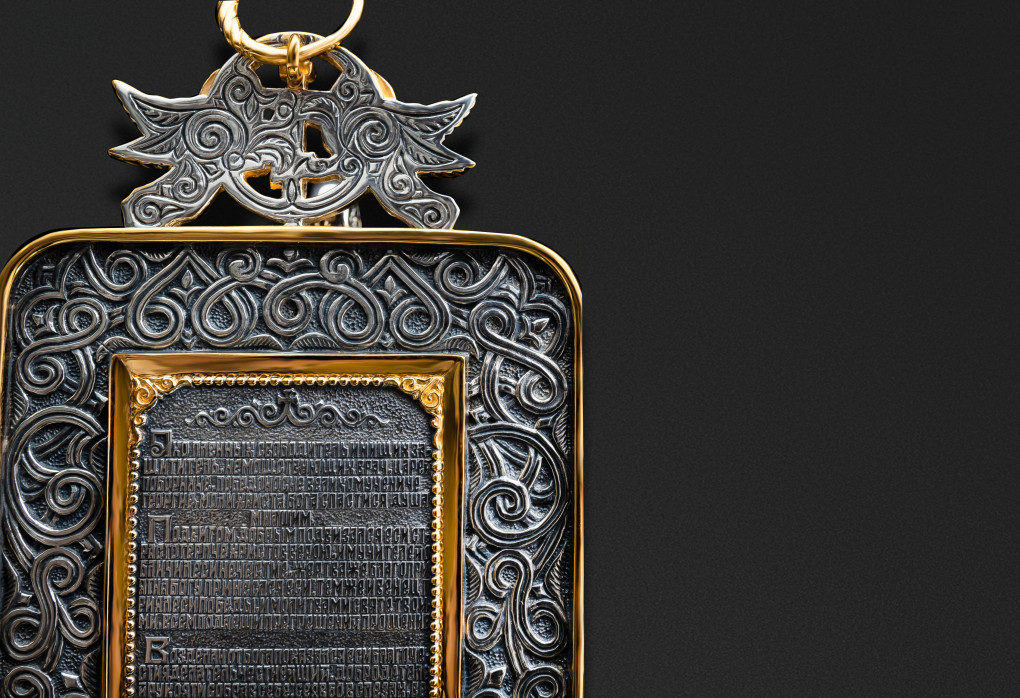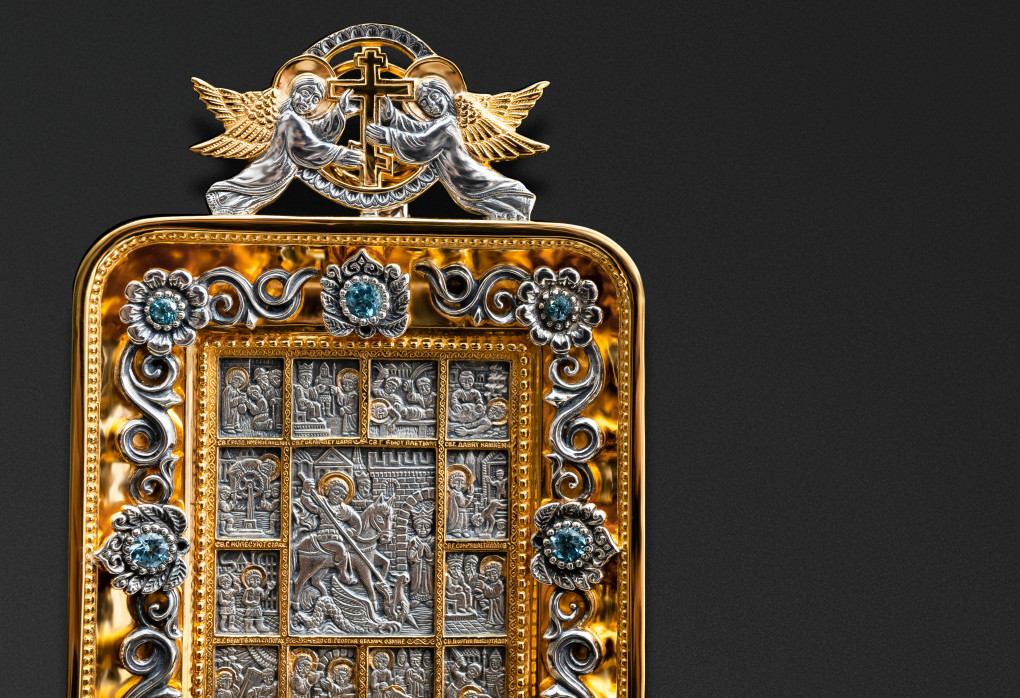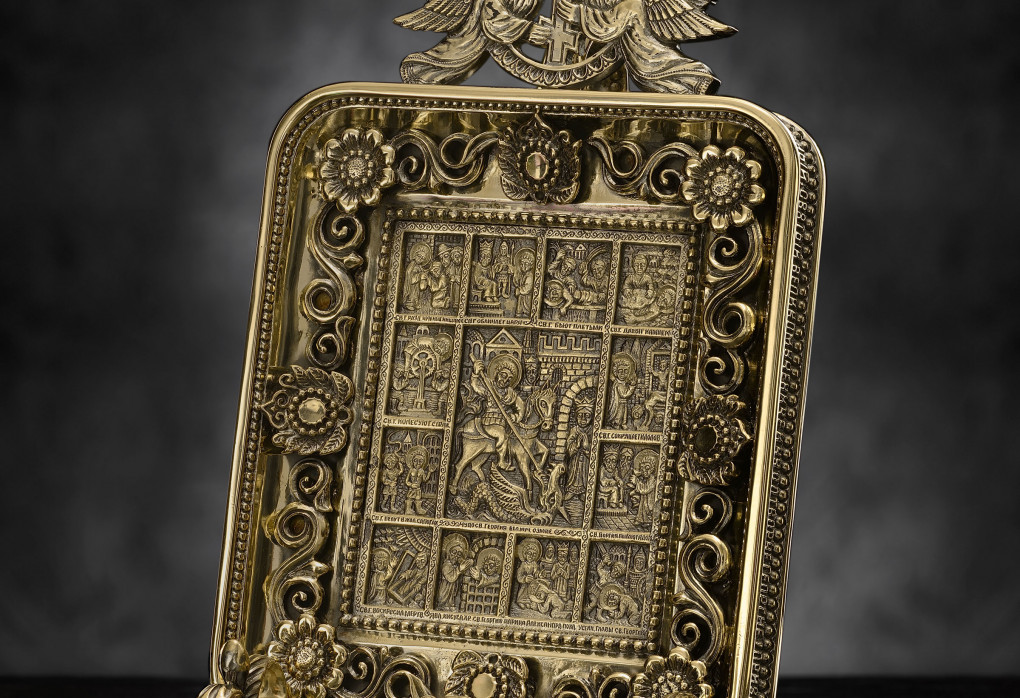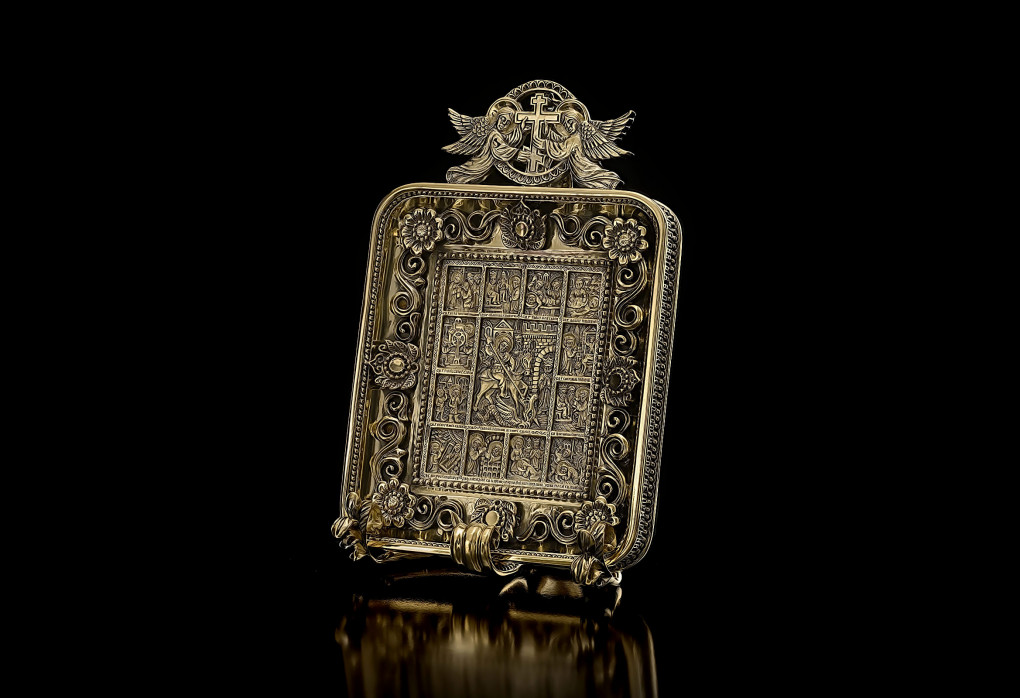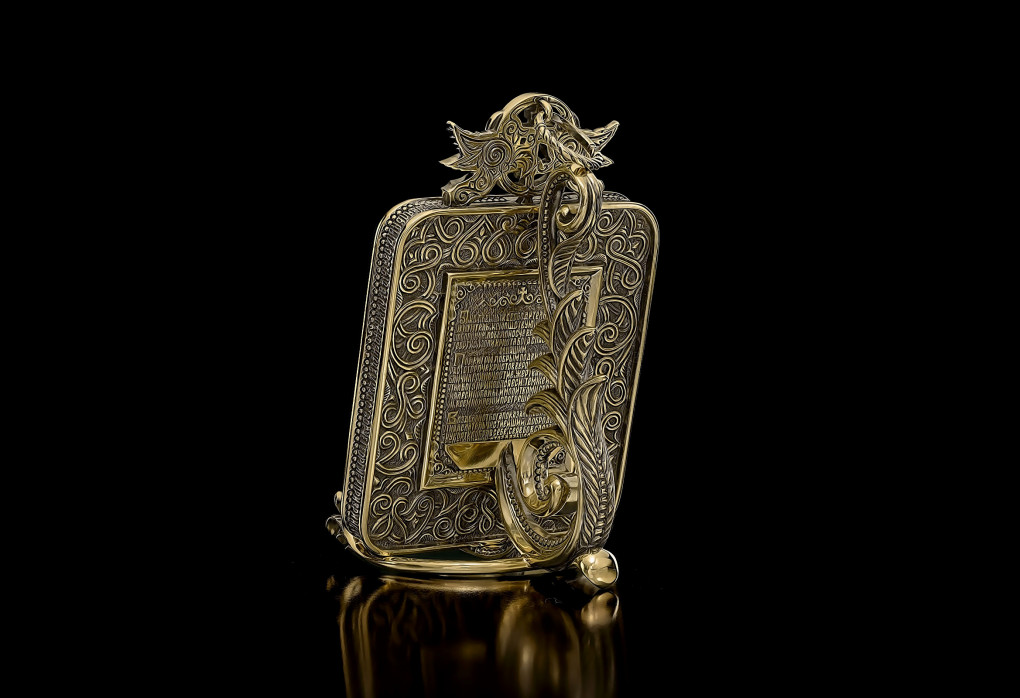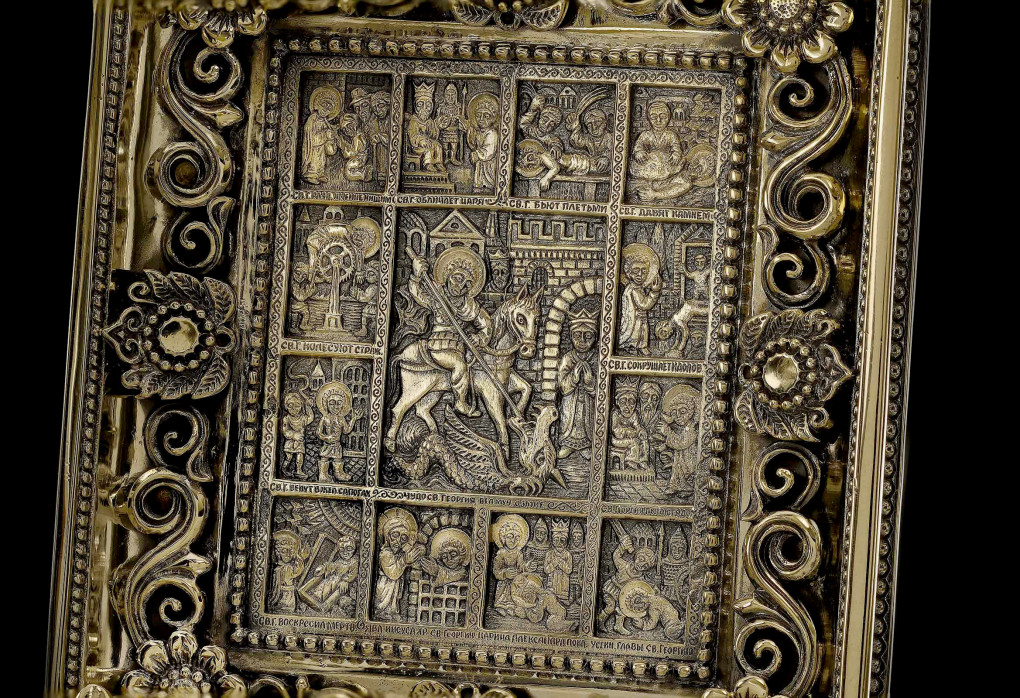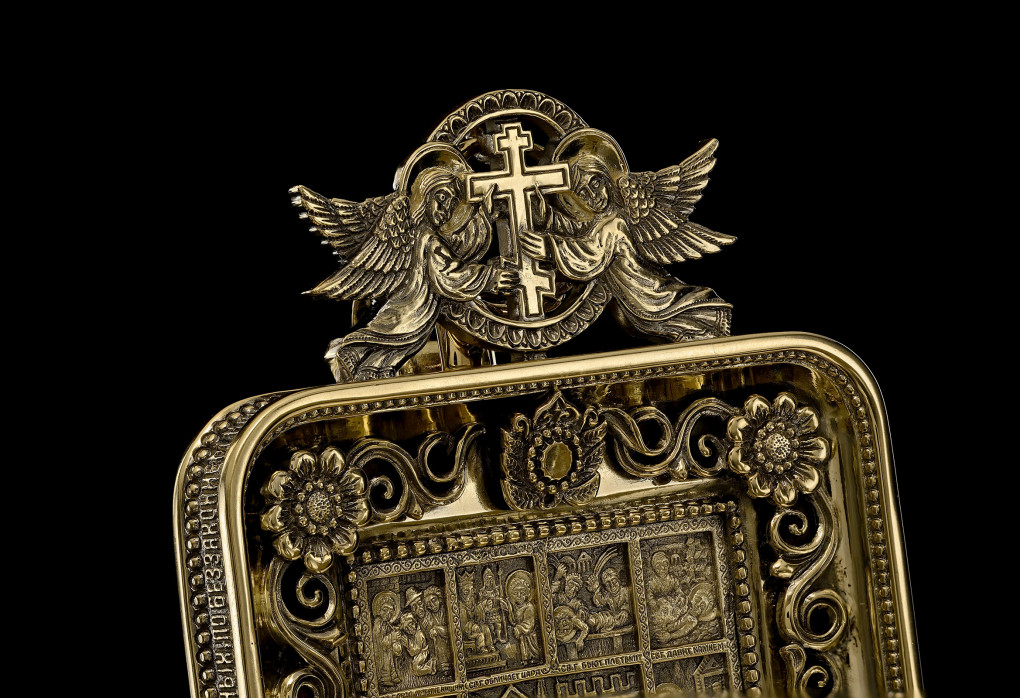 Worldwide delivery
Delivery methods
•You can pick up your order at any of our showrooms
•Items can be delivered to any address within Russia
•Items can also be delivered direct to the customer at any address anywhere in the world
DELIVERY WITHIN RUSSIA
• By courier service, SPSR Express, Pony Express or IML. The ordered item will be delivered to the buyer by courier. Items can also be picked up in person from the courier service office.
• Delivery within Moscow is free of charge.
• Orders within Russia over RUB 10,000 are delivered free of charge.
• For exact price details, please call +7800 5555 605 to speak to a manager.
• Our company takes full responsibility for the condition of your order until you have accepted and signed for delivery. You can check your order on delivery in the presence of the courier.
Quality Guarantee
Guarantee
All Vladimir Mikhailov jewellery is made with particular attention to detail. Each piece is checked individually to ensure high quality. We guarantee that the quality of the gemstones and the grades of precious metal meet specifications:
All items undergo assay (testing) at the Northwest State Assay Supervision Inspectorate.

We provide a trade certificate of authenticity to confirm the precious stone specifications.

This guarantee covers any manufacturing defect to your jewellery item and is valid for six months from the date of delivery (in accordance with Article 18 of the law of the Russian Federation 'On Consumer Rights').
This guarantee does not cover damage caused as a result of customer negligence or by the interference of a third party other than an authorized specialist from the workshops of Vladimir Mikhailov.
Gift Certificate
You can donate any amount from 100$ in a format convenient for you - electronic or paper with home delivery
Issue a certificate
High trust salons
We did our best to make you feel like a chosen one in our salons. Consultants will help you choose a product for your request, you can try on the selected products and place an order comfortably.