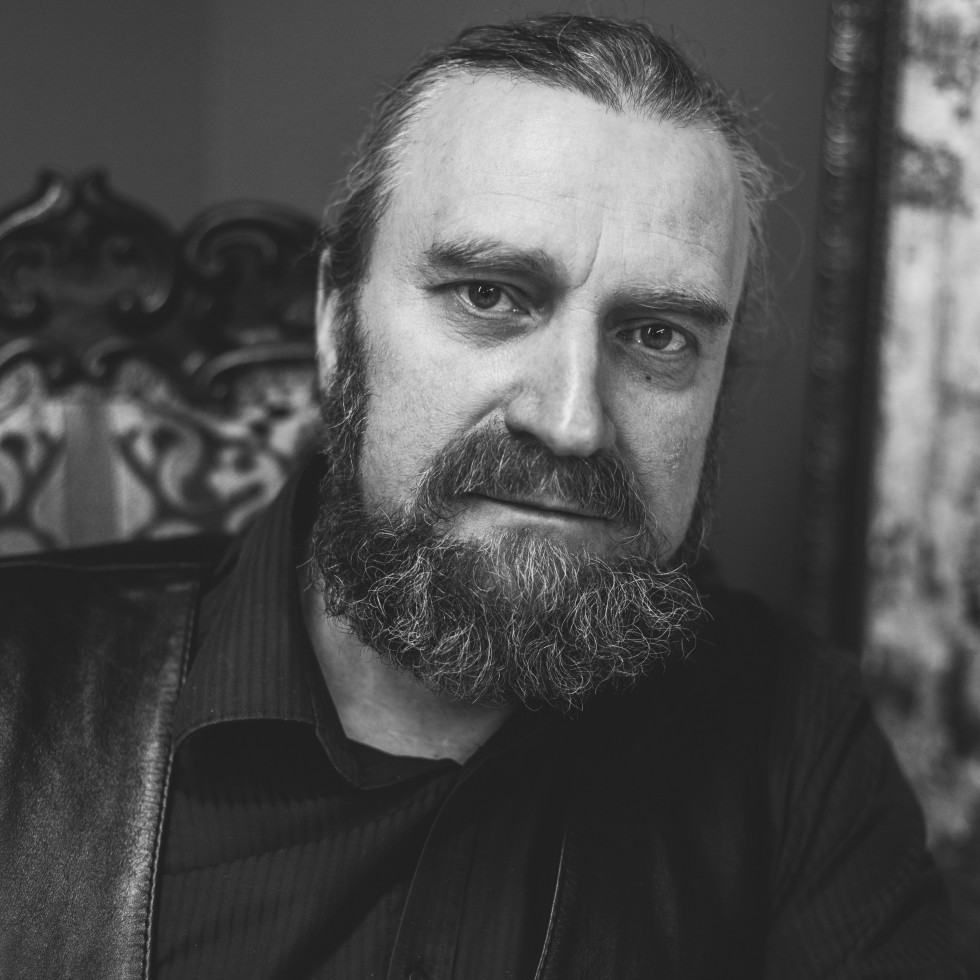 VLADIMIR MIKHAILOV
Vladimir Mikhailov is an artist and stonecutter who creates Orthodox images and symbols.
He has worked with the blessing of the Church since 1983
---
ANCIENT TECHNIQUE.
SPIRITUAL EXPRESSION AND DISTINCTIVENESS
In his work, Vladimir Mikhailov revives the artistic technique of depicting Orthodox spiritual images that has been passed down from generation to generation. The technique originated in Pskov and Novgorod in the 12th and 13th centuries, and has become traditional in the depiction of the Orthodox symbols of Rus. His works of fine sculpture, typical of the Northern School, are particularly spiritually expressive and distinctive, and project a visible asceticism.
MODERN INCARNATION.
SINCERITY OF POPULAR FAITH
Vladimir Mikhailov has managed to breathe new life into the art of his ancestors. With ease and grace, the artist combines tradition and modernity, establishing a bridge between the present and the past: a particular purity, a freshness of personal perception, the sincerity of popular faith, and contemporary art have enriched the ancient school. The natural and clean lines of the compositionally precise, artistic form of Vladimir Mikhailov's works are always modest and minimalist.
INTEGRITY OF MIND AND MATTER
Vladimir Mikhailov believes that unity of thought and action, and the integrity of mind and matter are necessary for his work. In twenty years of working with stone, the master has adhered to this principle, and he has reached the highest level of accuracy in depicting spiritual images in artistic form. The artist's unique works, which are filled with the warmth of his hands, have received high praise and boast admirers from around the world.